Structural Adhesives | Parker LORD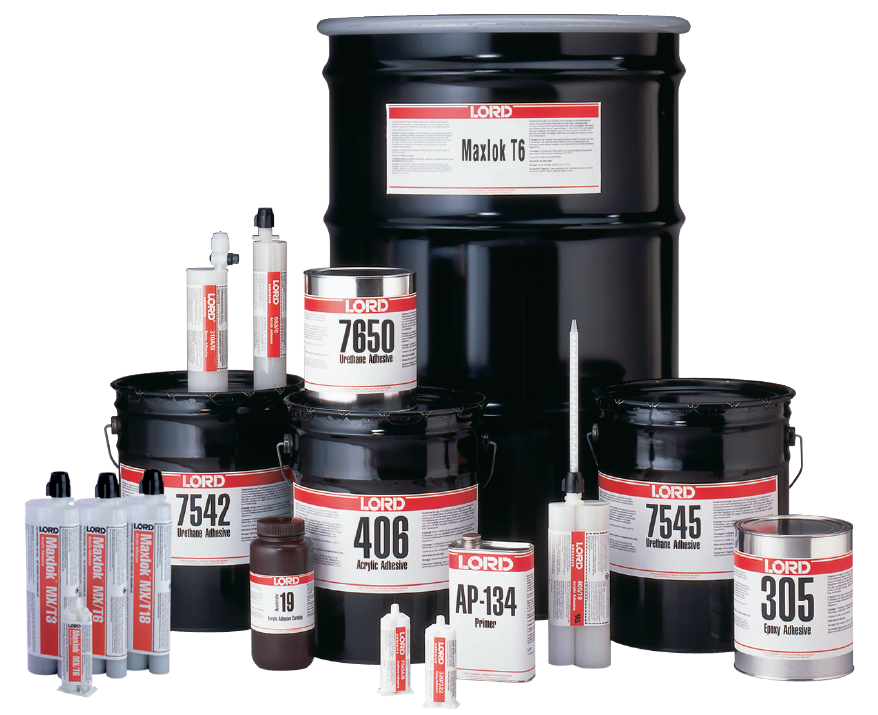 Replace Welds, Rivets & Other Mechanical Fasteners with Structural Adhesives
Choose Parker LORD structural adhesives to improve strength, durability, and appearance over traditional attachment methods like welding or using tapes, rivets, and other mechanical fasteners.
Both manufacturers and repair shops benefit from the improved process, and reduced cost because using LORD adhesives saves time and cost associated with surface preparation and finishing operations.
LORD structural adhesives bond a wide variety of materials: bare metals (aluminum, steel, stainless), galvanized steel, pre-finished metals, fiber and glass-reinforced carbon fiber, thermoplastics (polycarbonate, acrylic, ABS, polyurethane, nylon), sheet molding compounds, rubber, wood, high-density urethane foam, ceramics and stone, glass, and more.
Talk to us to find a perfect solution for your attachment process.
Structural Adhesives Selection