Parker's Hose Product Division is moving ahead with switching another selected group of HY series Parker fittings from brazed to Monoblok
TM
design. As this process continues, Parker is providing its network of distributors with the latest lists of parts being converted.
Parker MonoblokTM fittings are machined as a complete part (from one piece of metal). This method of manufacturing eliminates all braze joints and potential leak paths.
The new design meets ISO specifications but there are some dimensional differences between the brazed and MonoblokTM Parker fittings, namely in overall fitting length (dimension A), cut-off factor (dimension B) and drop dimension (dimension E).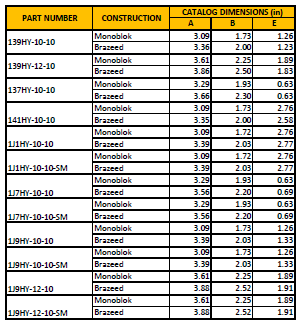 Affected parts are listed below with dimensions for brazed parts.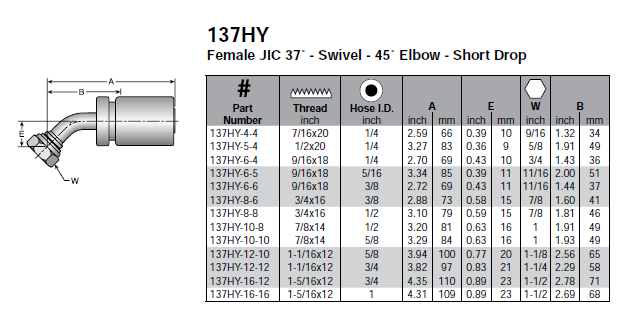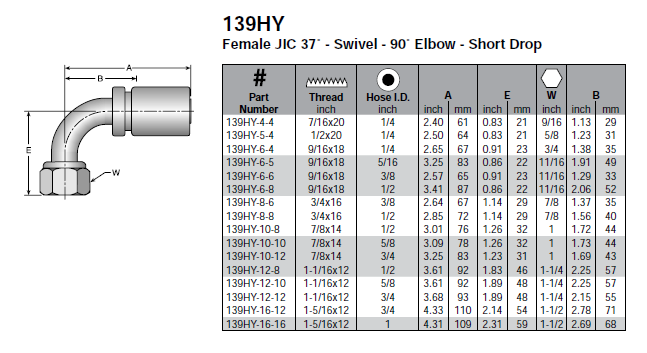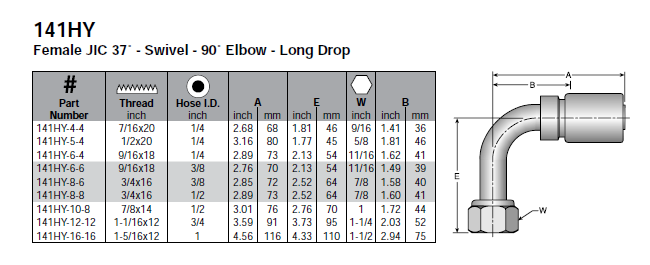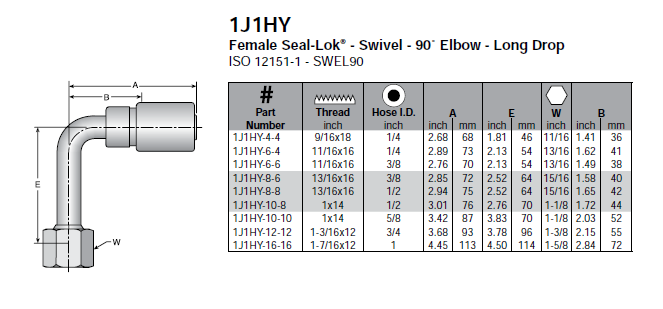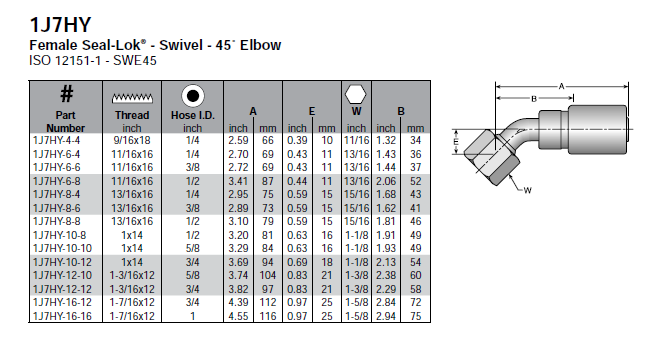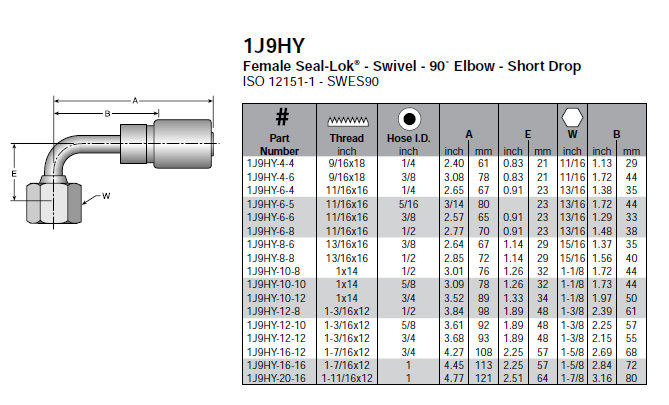 We will post another block when we become aware of the next group of parts being updated to MonoblokTM construction.
MonoblokTM is a trademark of Parker Hannifin Corporation.
Posted by Marek Bobik