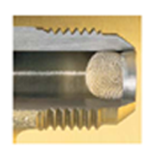 Protect the performance and value of critical components with Parker screen fitting elements
Particles can find their way into a system (even a properly filtrated one) during installation, maintenance, failure of components or by other means. Critical and valuable components need one last line of defense against potential damage from contamination.
That's where Parker screen fittings provide a vital safeguard. Implemented in addition to your filtration system, they provide "protection at the connection," retaining particle sizes from 480 to 65 microns, depending on the screen rating.
Parker screen fittings are ideal for protecting: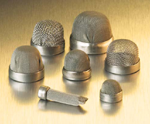 Gauges and instrumentation
Critical hydraulic components such as pump compensator controls, load sensing controls, proportional valves, relief valves, etc.
Precision orifices from clogging
Expensive components in test bench circuits (against particle contamination created by failed components)
Meticulous construction, testing and ratings.
Highly suitable for either hydraulic or pneumatic applications, Parker screen fittings are constructed with stainless-steel screen elements and are available in standard fitting configurations in sizes -4 through -12. (Size -4 with basket-style screen; sizes -6 through -12 with dome-style screen.)
Parker Triple-Lok 37º flare and Seal-LokTM O-ring face seal types all have been tested to determine the maximum pressure drop, screen retention and bi-directional flow capacity.


Posted by Joni Scott