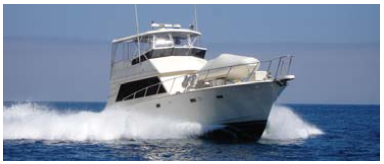 The innovative design and superior performance materials of the Series SW569 ArmadaTM hose enable it to meet or exceed more marine industry requirements, including multiple SAE/USCG and ISO standards, than any other hose. This makes it a multipurpose solution for a variety of marine needs, from marinas and shipyards to ship repair and service facilities, even non-marine applications.
The dual wire helix provides flexibility and full suction capability, while the black nitrile cover provides maximum oil resistance.
Use SW569 Armada hose for all of the following applications:
Bath and toilet
Bilge pump
Cabin heating
Coolant and radiator
Diesel and gasoline
Lubrication
Wet exhaust
Ventilation
Non-potable water
Series SW569 Armada hose is available in a wide range of inside diameters, from 1/2" to 6" (including many 1/16" and 1/8" incremental sizes) and in standard 25- to 50-foot lengths.
See the Parker Marine Hose bulletin for more information on SW569 hose, as well as the 7165 Wavemaster hose and 7183 Thoro-Braid marine hoses.
(Information and images for this blog were obtained from Parker's Summer 2010 Business Report)
Posted By Marek Bobik