Thank you to all who stopped by our booth last weekend at the 17th Annual Farm and Tractor Days event. We appreciate Bill Son inviting us and giving us the opportunity to be a part of the Rio Linda community. This was our first time participating in the event, and we were excited to meet all of the tractor enthusiasts! We were thankful that despite the high winds and cool temperatures that so many people came out to attend and have a good time.
To all of you that checked out our offerings of hydraulic hoses, fittings, tube assemblies, brake lines and other products, we hope to see you in our West Sacramento ParkerStore. Don't forget to bring your coupon to receive 10% off of your purchase.
Congratulations to Brian Van Tassel, the winner of the $100 gift certificate from our raffle!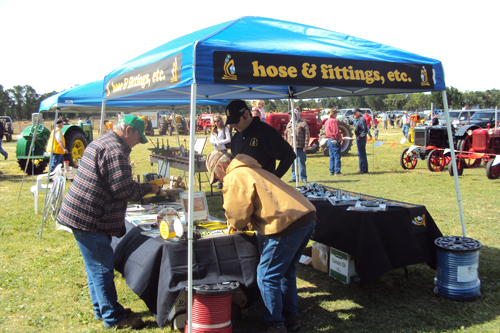 Posted by Roger Winchell