Did you know that over 100 million gallons of hydraulic fluid are lost each year due to preventable leaks?
Hydraulic leaks cost many companies a lot of money in man-hours to find and fix the repairs, replacement hydraulic oil, and machine down-time. Hydraulic fluid leaks can also lead to possible EPA (Environmental Protection Agency) monetary fines or, worse yet, plant closures. Most hydraulic leaks occur at threaded connections. The following are causes of, and tips to prevent, leaks:
The first step in preventing a hydraulic fluid leak is in design:
Design a system with as few joint or thread connections as possible.
Properly support the tubes, pipes and hoses conveying the hydraulic fluid. Vibration could result in joint or connection failure.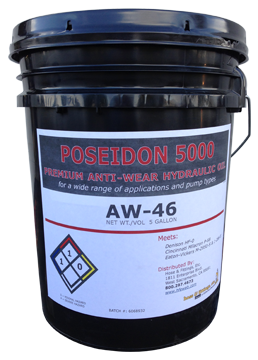 Poor repair and maintenance practices can also contribute to leaks in the system:
O-ring failure could be the cause of leakage.
Make sure the O-ring material is compatible with the media being conveyed
Make sure the O-ring material is rated for the expected temperature range
Make sure the O-ring did not get pinched during installation
Improper connection assembly is another common source of hydraulic leaks:
Over-tightening a JIC connection
Using a 45° flare tube nut instead of a 37° flare in JIC tube end connections
Missing sleeve on JIC or SAE flare tube connections
Missing, or incorrectly applied, thread sealant on pipe threads
Bite not preset correctly in a bite-type connection
Become an Expert on Port End Assembly
Knowing the proper assembly techniques for each thread type is essential to maintaining a leak-free hydraulic system. There are too many connection types to cover in one blog, so download The Port Assembly Guide and keep it handy in your tool box.
The Port Assembly Guide has detailed instructions on assembly, as well as troubleshooting guides for the following connections:
Port End Assembly

Parallel thread ports
Adjustable port end assembly
Non-adjustable port end assembly
Tapered thread port assembly
Flange port assembly
Troubleshooting port end connections
Tube end assembly

Tube end preparation
O-ring face seal assembly & troubleshooting (UPTC, ORFS, Parker Seal-Lok)
JIC assembly & troubleshooting (37° flare, Parker triple-lok, Parker triple-lok 2)
Bite-type assembly & troubleshooting (Parker ferulok, Parker intru-lok, Parker EO, Parker EO2)
Bulkhead locknut assembly
Pipe swivel assembly
Posted by Roger Winchell