We Make it Our Job
to Make Your Job Easy
Others look for customers who "fit" their solutions;
we find solutions that fit your businesses.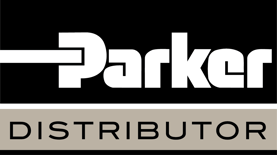 We work with the best brands in the industry like Parker Hannifin, Dixon, BFM Fitting, and about 180 others to ensure we have access to parts and components to meet your challenges.
We exist to help you source appropriate parts for your hydraulic, pneumatic, electromechanical, and other industrial applications or build your whole system from concept to installation.
To support every technology we provide with technical knowledge and service, we assign an in-house Technology Manager to each technology. Our TMs are intimately familiar with the technical aspects of technologies they support and their applications in the industry.
Our Engineered System Solutions department is staffed with experienced engineers and technicians, ready to design, fabricate and install complete hydraulic, pneumatic, or electromechanical systems, custom hydraulic power units, UL508A control system enclosures, custom machine guarding, and much more.
We operate dozens of ParkerStore locations throughout the Western US to provide local support, and we open several new ParkerStores each year.
We have been solving hydraulic and pneumatic challenges for over 60 years! Many of our Technology Managers, engineers, and leaders previously worked for leading motion and flow product manufacturers like Parker Hannifin. We know our products, and we understand your industry. Take advantage of our expertise – we'll be thrilled to help you!