PVC Industrial Hoses | Parker | PVC Hose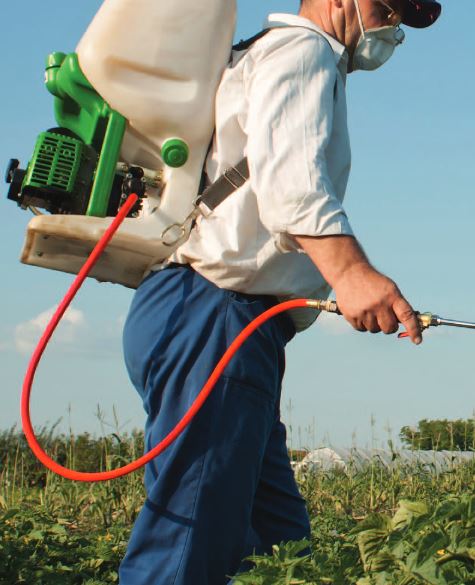 Parker Hannifin is a premier world-wide supplier of Industrial Hose for wide range of industrial applications. New hoses are continuously being developed for emerging and established industries alike. For special applications, custom hoses are also available.
PVC Hose can be used in a wide variety of industrial applications, from the food and beverage industry to the construction and mining industries. The smooth, abrasion-resistant PVC tubing doesn't impart taste or odor to the material being transported. Flexible, lightweight construction makes PVC hose and tubing lighter than comparable rubber hose assemblies.

NEXCLEAR® Clear PVC Tubing - 100 Series
TUBE

Clear PVC, 75A durometer

TEMPERATURE RANGE

25°F to 150°F (-5°C to 65°C)

Working pressures are at 68°F (20°C). Higher temperatures reduce the available working pressure.

INDUSTRY STANDARDS

FDA ingredients, NSF51 certified to 180°F (82°C), USP Class VI Rated Materials

RoHS Compliant, US Government A-A-52047 Type VI Compliant

EU: Meets requirements and amendments of Resolution AP(89) for food contact

APPLICATIONS

Beverages, potable and pure water, wine

Air, drain, light vacuum, wire harness


General industrial, laboratories, wineries

VACUUM

Light

PACKAGING

Coils
Parker NEXCLEAR® Clear PVC Tubing Details
NEXCOL General Purpose Tubing - 106 Series
TUBE

Black, blue, gray, green, white PVC; 75A Durometer

TEMPERATURE RANGE

25°F to 150°F (-5°C to 65°C)

Working pressures are at 68°F (20°C). Higher temperatures reduce the available working pressure.

INDUSTRY STANDARDS

None applicable

APPLICATIONS

Air, drain, light vacuum, water, wire harness

General industrial

VACUUM

Light

PACKAGING

Cartons; coils
Parker NEXCOL General Purpose Tubing Details
NEXCOL Aeration Tubing - 106 HSG Series
TUBE

Black PVC; 65A durometer

TEMPERATURE RANGE

-30°F to 140°F (-34°C to 60°C)

Working pressures are at 68°F (20°C). Higher temperatures reduce the available working pressure.

INDUSTRY STANDARDS

None applicable

APPLICATIONS

Ice clearing

Pond aeration


Waste water lagoon treatment

Water recirculation

PACKAGING

Coils
Parker NEXCOL Aeration Tubing Details
NEXPRIME T Fuel Grade Tubing - 115 Series
None applicable
È
TUBE

Amber tint PVC; 70A durometer

TEMPERATURE RANGE

25°F to 150°F (-5°C to 65°C)

Working pressures are at 68°F (20°C). Higher temperatures reduce the available working pressure.

INDUSTRY STANDARDS

None applicable

APPLICATIONS

Fuel feed lines

General industrial, lawn and garden

PACKAGING

Cartons
Parker NEXPRIME T Fuel Grade Tubing Details
NEXVA T EVA Tubing - 439 (Black) & 440 (Natural) Series
TUBE

339 Series: Black EVA


440 Series: Natural EVA

REINFORCEMENT

None

COVER

None

TEMPERATURE RANGE

-50°F to 125°F (-45°C to 52°C)

Working pressures are at 68°F (20°C). Higher temperatures reduce the available working pressure.

DESIGN FACTOR

3:1

INDUSTRY STANDARDS

RoHS (440 only)

APPLICATIONS

Abrasive materials, anhydrous ammonia, herbicides, mild chemicals, pesticides, water

Ammonia applicators, seed insertion, sight gauges

Agriculture, general industrial, lawn and garden

VACUUM

Light

PACKAGING

Coils
Parker NEXVA T EVA Tubing Details
NEXSYN G55 General Purpose EPDM/TPV Tubing - 709 Series
TUBE

Black EDPM/TPV; 65A durometer

TEMPERATURE RANGE

-75°F to 180°F (-60°C to 82°C)

Working pressures are at 68°F (20°C). Higher temperatures reduce the available working pressure.

INDUSTRY STANDARDS

None applicable

APPLICATIONS

Mild acids, alkalis, chemicals; water

Drain lines, handle grips, light vacuum, peristaltic pumps

VACUUM

Light

PACKAGING

Cartons; coils
Parker NEXSYN G55 General Purpose Tubing Details
NEXSYN F65 EPDM/TBV Tubing - 714 Series
TUBE

Natural EPDM/TPV; 64A durometer

TEMPERATURE RANGE

-75°F to 180°F (-60°C to 82°C)

Working pressures are at 68°F (20°C). Higher temperatures reduce the available working pressure.

INDUSTRY STANDARDS

Complies to provisions of US FDA 21 CFR 1771, 1210 and 177.2600


Compound used is ANSI/NSF 61 certified to maximum temperature 212°F (100°C)

Compound compliant to EU Directive 2003/11/EC


RoHS Complaint - EU Directive 2002/95/EC

APPLICATIONS

Beverages, food, potable water; mild acids, alkalis and chemicals

Drain lines, handle grips, light vacuum, peristaltic pumps

VACUUM

Light

PACKAGING

Cartons; coils
Parker NEXSYN EPDM/TBV Tubing Details
PVC General Purpose Hose - GPH Series
TUBE

Black PVC

REINFORCEMENT

Multiple textile plies

COVER

Black, blue, gray, red or yellow PVC; perforated smooth finish

TEMPERATURE RANGE

-15°F to 150°F (-25°C to 65°C)

Working pressures are at 68°F (20°C). Higher temperatures reduce the available working pressure.

DESIGN FACTOR

4:1

INDUSTRY STANDARDS

Electrically nonconductive with a minimum resistance of one megaohm per inch at 1000 volts DC

APPLICATIONS

Air (including oil mist), mild chemicals, water

Agriculture, construction, general industrial

VACUUM

See table

COMPARE TO:

Boston Polyforce II; Veyance Pliovic 300

PACKAGING

Coils
PVC General Purpose Hose Details
OMNI-FLEX™ PVC Multipurpose Hose - 7521 (Black), 7522 (Blue) & 7523 (Red) Series - OBSOLETED
TUBE

Black prime PVC

REINFORCEMENT

Multiple textile plies

COVER

7521: Black prime PVC; smooth finish


7522: Blue prime PVC; smooth finish

7523: Red prime PVC; smooth finish

TEMPERATURE RANGE

-15°F to 150°F (-26°C to 65°C)

Working pressures are at 68°F (20°C). Higher temperatures reduce the available working pressure.

DESIGN FACTOR

4:1 (1/4" - 3/8"), 3:1 (1/2" to 3/4"), 4.5:1 (1")

INDUSTRY STANDARDS

None applicable

APPLICATIONS

Air, mild chemicals, oil, water

Agriculture, construction, general industrial

VACUUM

See below

COMPARE TO:

Gates 7746; Jason 4115; Kentak A73; Kuriyama K113; Veyance Pliovic Plus 300

PACKAGING

Reels
Parker OMNI-FLEX™ PVC Multipurpose Hose Details
NEXSPRAY PVC Spray Hose - 268 Series
TUBE

Green or Yellow PVC

REINFORCEMENT

Multiple textile plies

COVER

Green or yellow PVC; longitudinally ribbed finish

TEMPERATURE RANGE

25°F to 150°F (-5°C to 65°C)

Working pressures are at 68°F (20°C). Higher temperatures reduce the available working pressure.

INDUSTRY STANDARDS

None applicable

APPLICATIONS

Chemicals, herbicides, pesticides, water

Agriculture, commercial lawn and garden

VACUUM

Not recommended

PACKAGING

Coils
Parker NEXSPRAY PVC Spray Hose Details
NEXSPRAY U Urethane/PVC Spray Hose - 202 (600 PSI) & 203 (800 PSI) Series
TUBE

Black urethane/PVC

REINFORCEMENT

Multiple textile plies

COVER

Green or yellow PVC; longitudinally ribbed finish

TEMPERATURE RANGE

25°F to 150°F (-5°C to 65°C)

Working pressures are at 68°F (20°C). Higher temperatures reduce the available working pressure.

INDUSTRY STANDARDS

None applicable

APPLICATIONS

Chemicals, herbicides, pesticides, water

Agriculture, commercial lawn and garden

VACUUM

Not recommended

PACKAGING

Coils
Parker NEXSPRAY U Urethane/PVC Spray Hose Details
NEXVA EVA Hose - 450
TUBE

Semi-translucent natural ethyl vinyl acetate (EVA)

REINFORCEMENT

Multiple textile plies

COVER

Semi-translucent EVA

TEMPERATURE RANGE

-50°F to 125°F (-45°C to 52°C)

Working pressures are at 68°F (20°C). Higher temperatures reduce the available working pressure.

INDUSTRY STANDARDS

RoHS

APPLICATIONS

Mild chemicals; anhydrous ammonia, herbicides, pesticides, water

Anhydrous ammonia applicator, light vacuum line, seed insertion, sight gauge

Agriculture, commercial lawn and garden

VACUUM

Light

PACKAGING

Coils
Parker NEXVA EVA Hose Details
Fire Extinguisher and Booster Hose - UL92 Series
TUBE

Black blended PVC; 72A durometer

REINFORCEMENT

Multiple textile plies

COVER

Black blended PVC; UV resistant 72A durometer smooth finish

TEMPERATURE RANGE

-65°F to 150°F (-54°C to 65°C)

Working pressures are at 68°F (20°C). Higher temperatures reduce the available working pressure.

INDUSTRY STANDARDS

UL92

APPLICATIONS

Portable fire extinguishers

VACUUM

Not recommended

PACKAGING

Per customer specifications
Parker Fire Extinguisher and Booster Hose Details
NEXBRAID® Clear PVC Hose - 125 (Standard Wall) & 126 (Heavy Duty) Series
TUBE

Clear PVC

REINFORCEMENT

Multiple textile plies

COVER

Blue tint PVC; smooth finish

TEMPERATURE RANGE

25°F to 150°F (-5°C to 65°C)

Working pressures are at 68°F (20°C). Higher temperatures reduce the available working pressure.

INDUSTRY STANDARDS

FDA ingredients, NSF 51 certified to 180°F (82°C), USP Class VI Rated

EU: Meets requirements and amendments of Resolution AP(89) for food contact

RoHS Compliant

APPLICATIONS

Beverages, potable water, pure water

Dry abrasive materials, flour, grains, granules, pellets, powders, sugar


Air, flexible conduit, light vacuum, wire harness

VACUUM

Light

PACKAGING

Coils
Parker NEXBRAID® Clear PVC Hose Details
THORO-BRAID® Clear PVC Hose - 7581 Series
TUBE
C

lear PVC

REINFORCEMENT

Multiple textile plies with longitudinal red tracer yarn

COVER

Blue tint PVC; smooth finish

TEMPERATURE RANGE

14°F to 140°F (-10°C to 60°C)

Working pressures are at 68°F (20°C). Higher temperatures reduce the available working pressure.

INDUSTRY STANDARDS

FDA

APPLICATIONS

Beverages, potable and pure water

Dry, abrasive materials, flour, grains, granules, pellets, powders, sugar


Air, flexible conduit, light vacuum, wire harness

VACUUM

Not recommended

COMPARE TO:

Gates 7744; Jason 4511; Kentak 50H; Pacific Echo 410; Petzetakis 10205; Superflex BTC; Veyance Pliovic 200

PACKAGING

Coils
Parker THORO-BRAID® Clear PVC Hose Details
NEXAQUA Potable Water Hose - 162 & 164 Series
TUBE
162: Clear PVC


164: White PVC

REINFORCEMENT
162: Multiple textile plies with red tracer


164: Multiple textile plies with blue tracer

COVER

Clear PVC; smooth finish

TEMPERATURE RANGE

25°F to 150°F (-5°C to 65°C)

Working pressures are at 68°F (20°C). Higher temperatures reduce the available working pressure.

INDUSTRY STANDARDS

FDA, RoHS complaint


Series 162 (only) NSF listed to maximum temperature 180°F (82°C)

APPLICATIONS

Potable water

Air, mild chemicals

PACKAGING

Coils
Parker NEXAQUA Potable Water Hose Details
NEXSYN H61 EDPM/TPV Hose - 715 Series
TUBE

Natural EDPM/TPV

REINFORCEMENT

Multiple textile plies

COVER

Gray EDPM/TPVM; smooth finish

TEMPERATURE RANGE

75°F to 180°F (-60°C to 82°C)

Working pressures are at 68°F (20°C). Higher temperatures reduce the available working pressure.

INDUSTRY STANDARDS

Tube material NSF 51 and NSF 61 listed


RoHS and EU Directive 2003/11/CC complaint

APPLICATIONS

Beverages, potable water; mild acids, alkalis and chemicals

Bottled water plants, marine drinking water lines, temporary municipal water connections, dishwasher supply lines

PACKAGING

Coils
Parker NEXSYN H61 EDPM/TPV Hose Details
NEXBRAID PW Potable Water By-Pass Hose - 128
TUBE

Clear/blue tint PVC

REINFORCEMENT

Multiple textile plies

COVER

Blue PVC; smooth finish

TEMPERATURE RANGE

-13°F to 150°F (-25°C to 65°C)

Working pressures are at 68°F (20°C). Higher temperatures reduce the available working pressure.

INDUSTRY STANDARDS

Certification by NSF that the tube material conforms to the requirements of NSF Standard 61 for maximum surface area to volume ratio of 200 square inches per liter


Tube compound is California Proposition 65 compliant

APPLICATIONS

Potable water, pure water


Bottled water plants, water analysis collection

Municipal water supply temporary by-pass connections

PACKAGING

Coils
Parker NEXBRAID PW Potable Water By-Pass Hose Details
NEXAQUA PVC Water Hose - 160 (Opaque Green Cover) & 161 (Green Tint Cover) Series
TUBE

Black PVC

REINFORCEMENT

Multiple textile plies

COVER

Opaque green or green tint PVC

TEMPERATURE RANGE

25°F to 150°F (-5°C to 65°C)

Working pressures are at 68°F (20°C). Higher temperatures reduce the available working pressure.

INDUSTRY STANDARDS

None applicable

APPLICATIONS

Mild chemicals, water
Golf courses, greenhouses, municipal parks
Commercial lawn and garden, contractors, general industrial

VACUUM

Not recommended

PACKAGING

Coils
Parker NEXAQUA PVC Water Hose Details
DYNAFLEX™ PVC Standard Duty Suction Hose - 7560 Series
TUBE

Green PVC, smooth finish

REINFORCEMENT

White PVC helix

COVER

Green PVC, smooth finish

TEMPERATURE RANGE

23°F to 140°F (-5°C to 60°C)

Working pressures are at 68°F (20°C). Higher temperatures reduce the available working pressure.

DESIGN FACTOR

3:1

INDUSTRY STANDARDS

None applicable

APPLICATIONS

Abrasive materials, debris, mild chemicals, sewage, slurries, water

Agriculture, construction, mining

VACUUM

See chart

COMPARE TO:

Gates 100 GR; Kanaflex 100 GR; Kuriyama G and J; Pacific Echo 110, 113; Petzetakis 12500; Superflex 1000 GR

PACKAGING

Coils
Parker DYNAFLEX™ PVC Standard Duty Suction Hose Details
DYNAFLEX™ PVC Corrugated Lightweight Suction Hose - 7561 Series
TUBE

Green PVC, smooth finish

REINFORCEMENT

Rigid white PVC spiral helix

COVER

Green PVC, corrugated finish; clockwise/right hand orientation

TEMPERATURE RANGE

23°F to 140°F (-5°C to 60°C)

Working pressures are at 68°F (20°C). Higher temperatures reduce the available working pressure.

DESIGN FACTOR

3:1

INDUSTRY STANDARDS

None applicable

APPLICATIONS

Abrasive materials, debris, mild chemicals, sewage, slurries, water

Agriculture, construction, mining

VACUUM

See chart

COMPARE TO:

Kanaflex 112 CL; Kuriyama WG; Pacific Echo 120; Superflex TX

PACKAGING

Coils
Parker DYNAFLEX™ PVC Corrugated Lightweight Suction Hose Details
DYNAFLEX™ Clear Corrugated PVC Suction Hose - 7563 Series
TUBE

Clear PVC; smooth finish

REINFORCEMENT

Clear PVC helix

COVER

Clear PVC, corrugated finish; clockwise/right hand orientation

TEMPERATURE RANGE

5°F to 140°F (-15°C to 60°C)

Working pressures are at 68°F (20°C). Higher temperatures reduce the available working pressure.

DESIGN FACTOR

3:1

INDUSTRY STANDARDS

FDA

APPLICATIONS

Debris and dry abrasive materials; flour, grains, granules, pellets, potable water, powders, sugar

Liquids, non-fatty and non-oily foods


Agriculture, construction, marine, in-plant transfer, delivery, transport

VACUUM

See chart

COMPARE TO:

Gates 201 CR; Jason 4660; Kanaflex 200 SFG; Kuriyama WT; Pacific Echo 145; Petzetakis 12426SE; Superflex 9000; Veyance Nutriflex

PACKAGING

Coils
Parker DYNAFLEX™ Clear Corrugated PVC Suction Hose Details
DYNAFLEX™ Clear PVC Suction Hose - 7564 Series
TUBE

Clear PVC; smooth finish

REINFORCEMENT

White PVC helix

COVER

Clear PVC, smooth finish

TEMPERATURE RANGE

23°F to 140°F (-15°C to 60°C)

Working pressures are at 68°F (20°C). Higher temperatures reduce the available working pressure.

DESIGN FACTOR

3:1

INDUSTRY STANDARDS

FDA

APPLICATIONS

Debris and dry abrasive materials; flour, grains, granules, pellets, potable water, powders, sugar

Liquids, non-fatty and non-oily foods


Agriculture, construction, marine, in-plant transfer, delivery, transport

VACUUM

See chart

COMPARE TO:

Gates 101 CR, 200 CL; Jason 4606; Kuriyama H; Pacific Echo 090, 115; Superflex 1000CL; Veyance Nutriflow

PACKAGING

Coils
Parker DYNAFLEX™ Clear PVC Suction Hose Details
DYNAFLEX™ PVC Suction Hose - 7570 Series
TUBE

Green tint PVC; smooth finish

REINFORCEMENT

Wire helix

COVER

Green tint PVC; smooth

TEMPERATURE RANGE

14°F to 140°F (-10°C to 60°C)

Working pressures are at 68°F (20°C). Higher temperatures reduce the available working pressure.

DESIGN FACTOR

3:1

INDUSTRY STANDARDS

FDA

APPLICATIONS

Debris and dry abrasive materials; flour, grains, granules, pellets, potable water, powders, sugar

Liquids, non-fatty and non-oily foods


Agriculture, construction, marine, in-plant transfer, delivery, transport

VACUUM

See chart

COMPARE TO:

Gates 202SW; Kuriyama 7160; Pacific Echo W145; Petzetakis 17009; Veyance Nutriflex Static Wire

PACKAGING

Coils
Parker DYNAFLEX™ PVC Suction Hose Details
GULLY WASHER® Standard Duty Lay Flat Water Discharge Hose - 7541 Series
TUBE

Blue nitrile/PVC

REINFORCEMENT

Multiple textile plies

COVER

Blue PVC

TEMPERATURE RANGE

14°F to 140°F (-10°C to 60°C)

Working pressures are at 68°F (20°C). Higher temperatures reduce the available working pressure.

DESIGN FACTOR

3:1

INDUSTRY STANDARDS

None applicable

APPLICATIONS

Mild chemicals, water

Agriculture, construction, general industrial, mining

VACUUM

Not recommended

COMPARE TO:

Gates Master-Flex 500; Kanaflex 4501, 4502; Kuriyama NuFlo; VinylFlow; Petzetakis 11252; Sun-Flow SF-10; Superflex DH; Veyance Spiralflex

PACKAGING

Coils
Parker GULLY WASHER® Standard Duty Lay Flat Water Discharge Hose Details
GULLY WASHER® Medium Duty Lay Flat PVC Water Discharge Hose - 7542 Series
TUBE

Red nitrile/PVC

REINFORCEMENT

Multiple textile plies

COVER

Red PVC

TEMPERATURE RANGE

14°F to 140°F (-10°C to 60°C)

Working pressures are at 68°F (20°C). Higher temperatures reduce the available working pressure.

DESIGN FACTOR

3:1

INDUSTRY STANDARDS

MSHA

APPLICATIONS

Mild chemicals, water

Agriculture, construction, general industrial, mining

VACUUM

Not recommended

COMPARE TO:

Jason 4510; Kuriyama Ironsides; Petzetakis 11298; Sun-Flow SF-30, SF-50

PACKAGING

Coils
Parker GULLY WASHER® Medium Duty Lay Flat PVC Water Discharge Hose Details
GULLY WASHER® Heavy Duty Lay Flat PVC Water Discharge Hose - 7545 Series
TUBE

Yellow nitrile/PVC

REINFORCEMENT

Multiple textile plies

COVER

Yellow PVC

TEMPERATURE RANGE

14°F to 140°F (-10°C to 60°C)

Working pressures are at 68°F (20°C). Higher temperatures reduce the available working pressure.

DESIGN FACTOR

3:1

INDUSTRY STANDARDS

MSHA

APPLICATIONS

Mild chemicals, water

Agriculture, construction, general industrial, mining

VACUUM

Not recommended

COMPARE TO:

Jason 4520; Petzetakis 11294; Sun-Flow SF-20; Veyance Spiralflex 2700, Brigade

PACKAGING

Coils
Parker GULLY WASHER® Heavy Duty Lay Flat PVC Water Discharge Hose Details
PVC Split Cable Guard - 7575 Series

TUBE

Translucent PVC; smooth

REINFORCEMENT

White PVC helix

COVER

Translucent PVC; corrugated

TEMPERATURE RANGE

14°F to 140°F (-10°C to 6°C)

INDUSTRY STANDARDS

MSHA

APPLICATIONS

Cable and hose bundle protection

Protective cover for mine supply lines

General industrial, mining

COMPARE TO:

Kuriyama CG-SL; Novaflex 143; Veyance Spiraflex

PACKAGING

Coils
Parker PVC Split Cable Guard Details
NEXWRAP Spiral Wrap Chafe Guard - 475 Series
MATERIAL

Black or white linear low density polyethylene (LLDPE)

TEMPERATURE RANGE

-50°F to 140°F (-45°C to 6°C)

INDUSTRY STANDARDS

None applicable

APPLICATIONS

Hose and tubing bundling, wire harness

Resin infusion (manufacturing with fiberglass injection)


Assembly lines, fabrication shops, general industrial, manufacturing

PACKAGING

Reels, spools
Parker NEXWRAP Spiral Wrap Chafe Guard Details