BFM® Flexible Connectors & Spigots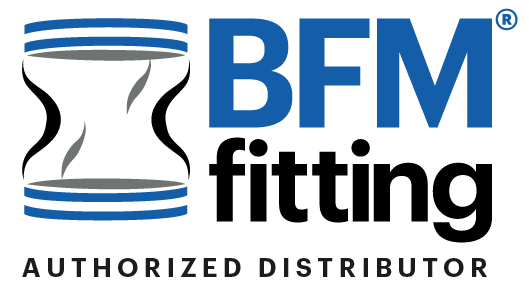 100% sealed, eliminating leaks and dust

No product build-up means better hygiene, easy to flush through for cleaning

Improved performance under pressure and movement

No tools are required for installation and changes, reducing health & safety risks

Extended product life thanks to robust design. Less downtime as changeover takes less than 40 seconds.
BFM® manufactures a range of patented and protected (2006) blue-band connectors, spigots, covers, blanking caps, blanking socks, and bulk bag Loaders that replace the traditional hose clamped connectors in food, pharmaceutical, chemical, and mineral processing plants. Available in a variety of materials for a huge range of applications, BFM®'s most popular Seeflex connectors are 3A approved, and conform with FDA, EC, and ATEX regulations.
Many of the world's largest food, chemical, pharmaceutical, and mineral companies trust BFM® connectors - and you should too.