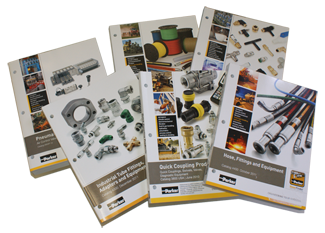 FREE PRODUCT CATALOGS
Automation, Controls, Filtration,
Fluid Connectors, Hydraulics, Instrumentation, IoT, Pneumatics, Seals & Sensors
We organized the catalogs by broad product categories they contain. Many catalogs cover products from more than one product category; you will find those catalogs under every applicable product heading.
Catalogs are also organized by manufacturers - those sections are further down on the page.