Keeping your machinery downtime to a minimum is something we strive for with all our customers. Remote condition monitoring is great for implementing predictive maintenance. A fleet of sensors measures and records crucial data immediately so you can find issues well before they become more harmful, and the Voice of the Machine software provides intuitive analytics of your whole system. Together, the sensors and the software give plant and equipment maintenance managers a clear view of the system performance and alert them to components needing attention.
The SensoNODE Gold and Voice of the Machine Cloud Starter Kit provides an out-of-the-box remote monitoring solution.
Getting Started with Remote Equipment Monitoring
In just 3 three simple steps, you'll be able to set alerts to notify responsible parties of an event, view actionable data in graphical form, and export data for further analysis:
Step 1: Install the wireless sensors
Step 2: Supply power to the gateway
Step 3: Log in to "Voice of the Machine" Cloud
Why SensoNODE Gold wireless Sensors?
Wireless sensors are small in size

Simple sensor installation

Provides accurate measurements

Place sensors at point of need

Long battery life

Long-range radio

Durable construction for harsh environments– IP65 rated
SensoNODE Gold & Voice of the Machine Starter Kit
The SensoNODE Gold and Voice of the Machine Cloud Starter Kit includes: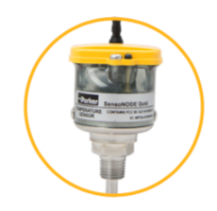 PRESSURE SENSORS (2)
(1) 150 psi Pressure Sensor
(1) 5,800 psi Pressure Sensor

SensoNODE Gold Pressure Sensors accurately monitor pressure readings in the most common pressure ranges.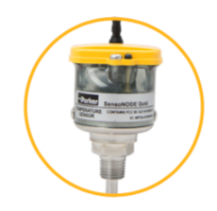 TEMPERATURE SENSOR (1)
SensoNODE Gold Temperature Sensors accurately track in-line or ambient temperatures measured in Fahrenheit or Celsius.
The increased temperature often correlates with excessive wear of a component and alerts personnel that it is time to service or replace the part.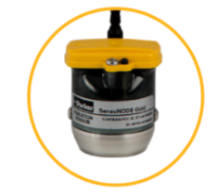 VIBRATION SENSOR
Parker's SensoNODE Vibration Sensors provide a simple and effective way to measure the vibration of industrial machinery.

SensoNODE Gold 4-20mA Transmitter
(1) SensoNODE Gold 4-20mA Transmitter
The 4-20mA Transmitter turns any wired 4-20mA sensor into a wireless device, making it easier to monitor any asset.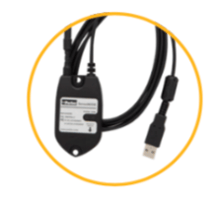 SensoNODE GOLD REPEATER
(1) SensoNODE Gold Repeater
The repeater functions as a network range extender for all sensors connected to mCard PRN, and supports up to 500 sensors.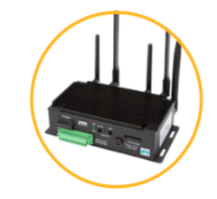 SensoNODE GOLD GATEWAY
(1) SensoNODE Gold Gateway
The gateway is the control center of the system which receives the data from the sensors and transmits it to Voice of the Machine Cloud.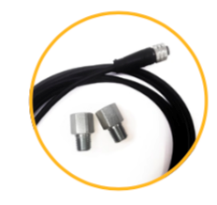 CONNECTORS
(2) Adapters
(1) cable
Pipe adapters to convert SAE O-ring port to NPT
M12 connection cable (6.5ft) for use with existing sensor and 4-20mA transmitter.
Voice of the Machine (VoM) Software: Cloud & Edge
Cloud VoM
Parker's cloud-based continuous condition monitoring software provides alerts, status, and analytics. This results in awareness of your processes and assets anytime, anywhere.
Edge VoM
Voice of the Machine Edge Software is designed to work seamlessly with a web browser-based user interface. Data is ingested from virtually any industrial asset. The Edge Interface allows you to run various applications utilizing your data at the Edge, or send it securely to the Cloud for seamless enterprise integration.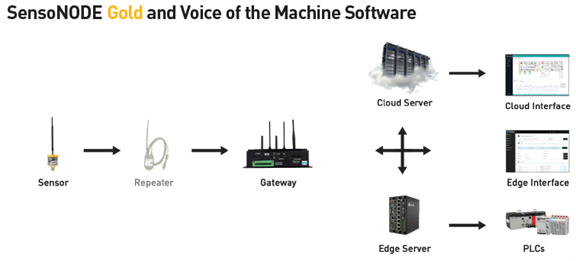 How to Buy
MFCP can provide the full SensoNODE Gold Starter Kit or design custom solutions specific to your application.
To learn more about installation and use, download the Parker Starter Kit Brochure. Have questions? Contact our team or email me directly.