Aerospace Quick Disconnect Couplings | Parker Stratoflex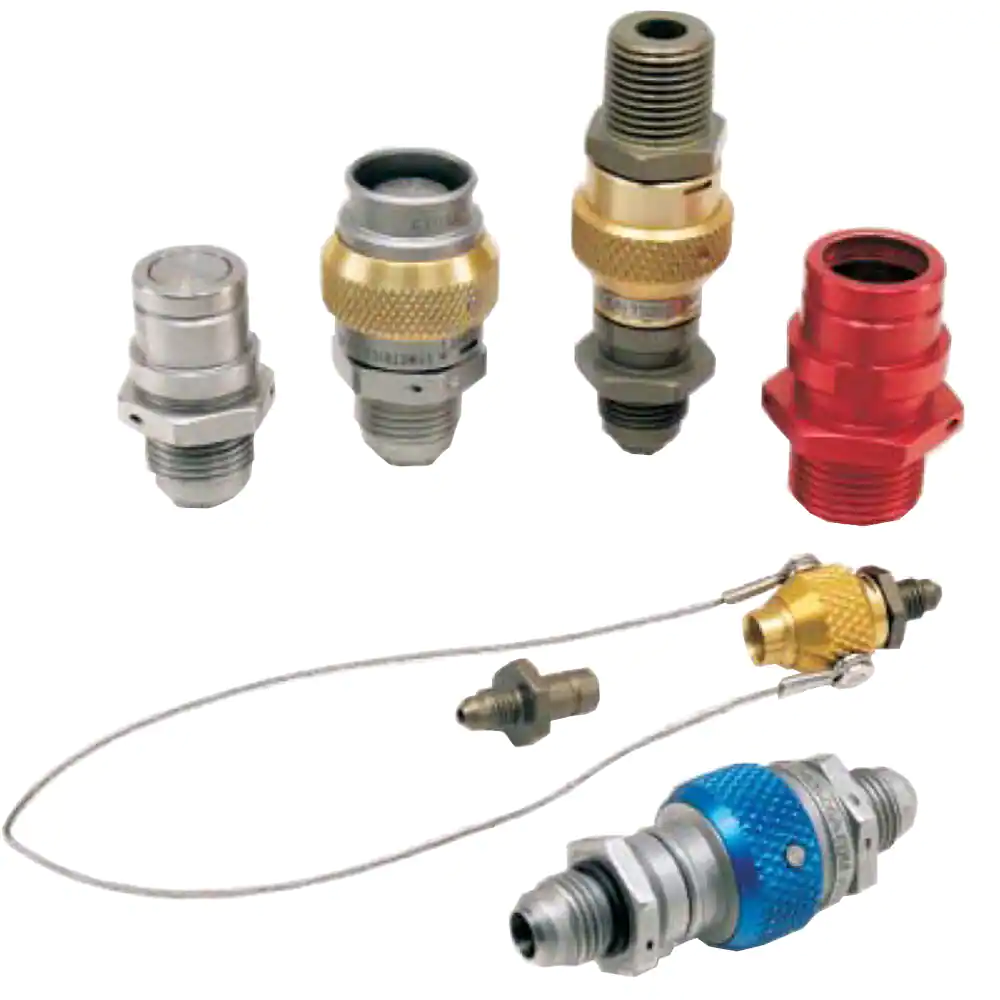 The primary function of the Slide-Lok quick disconnect coupling is to allow the user with simple, one-hand operation to connect (push) and disconnect (pull) the coupling halves during installation and maintenance of the fluid system. As the coupling halves are pushed together, the fluid flow path opens, and when in the fully open position, the coupling halves are locked together using Parker Aerospace's reliable and high-strength collet-style locking mechanism. This style of locking mechanism features significant surface contact and load-carrying capability compared with most push-to-connect quick-disconnect designs, which use some form of ball locking with limited point contact.

Typical installations use the coupler half with latching mechanism on the hose or tube side and the nipple half installed on a panel or in a manifold. The Slide-Lok quick disconnect requires linear movement to connect and disconnect along with room to access the outer, or actuating ring by hand in order to pull back the ring and disconnect the two halves.
---
Parker Stratoflex Catalogs & Literature