MFCP Ranks #36 in the 2023 Industrial Distribution Big 50 Countdown
Written by
Leia Fuller
 | read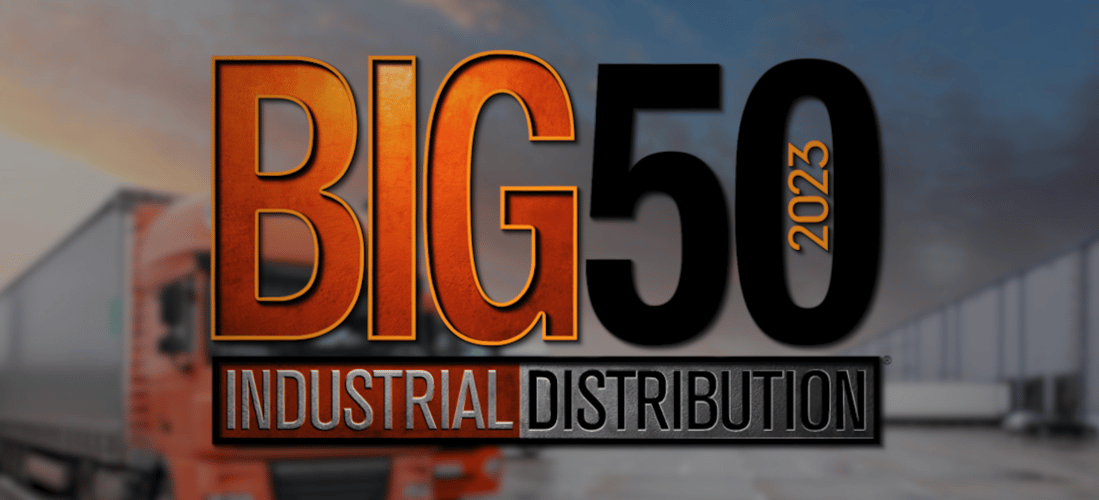 In the world of industrial distribution, competition is fierce, and staying ahead of the curve is no small feat. It's with immense pride and gratitude that we announce MFCP's latest achievement: ranking at an impressive #36 in the 2023 Industrial Distribution Big 50 Countdown. This is a testament to our commitment to excellence, customer satisfaction, and innovation.
Climbing the Ranks
Each year, the Industrial Distribution Big 50 Countdown showcases the leading distributors in the United States, a recognition of their dedication and impact on the industrial manufacturing landscape. For MFCP, this honor is especially significant as we climbed two spots higher than last year, reinforcing our unwavering commitment to growth and improvement.
In an ever-changing industry, our ability to thrive comes down to the exceptional team at MFCP, our valued partners and suppliers, and, most importantly, the trust our customers place in us. This achievement reflects our continuous pursuit of excellence and our drive to provide innovative solutions to meet the evolving needs of our customers.
A Word from Our CEO
Our CEO, Ross Surratt, shares his thoughts on this remarkable achievement:
"Being ranked #36 in the Industrial Distribution Big 50 Countdown is proof of the dedication and hard work every MFCP team member makes each day. We are honored to serve our customers and partners, and this recognition motivates us to reach even greater heights. As we move forward, we remain committed to delivering the highest quality products and services while fostering innovation and creativity in everything we do."
The MFCP Difference
At MFCP, we've always believed in embracing opportunities to improve, providing solutions to problems, and serving others with integrity and respect. Our journey to #36 in the Industrial Distribution Big 50 Countdown is a reflection of these core principles. Our rankings have continued to improve over a five-year span, and we owe our success to our dedicated team, our loyal customers, and our forward-thinking partners. As we celebrate this achievement, we also look ahead with determination, knowing that there are more milestones to reach in the future.
For the full details on our ranking, visit this link: The 2023 Industrial Distribution Big 50 Countdown: 50-31
Published
Fri, Sep 29, 2023 @ 11:59 AM