Parker Upping the Ante on Tube Fitting & Adapter Corrosion Resistance
Written by
Marek Bobik
 | read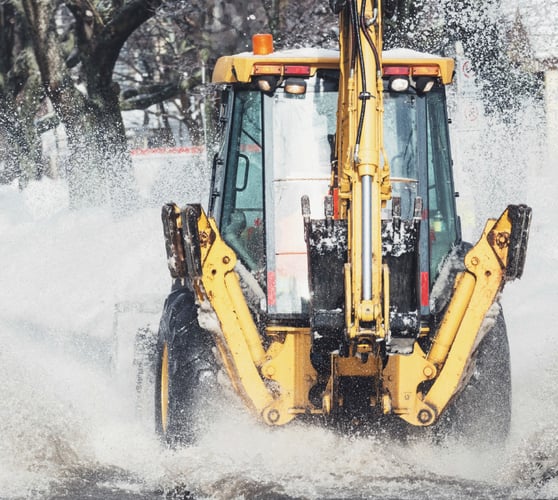 The truth is that if you are using equipment in the elements, corrosion is inevitable. The question is not if, but when you will have to change the rusted parts. The trick is to find the fittings and adapters that will last as long as possible.
Parker's new TS1000 tube fitting and adapter plating lasts 13 times longer in salt spray test than required by SAE. Cost remains the same.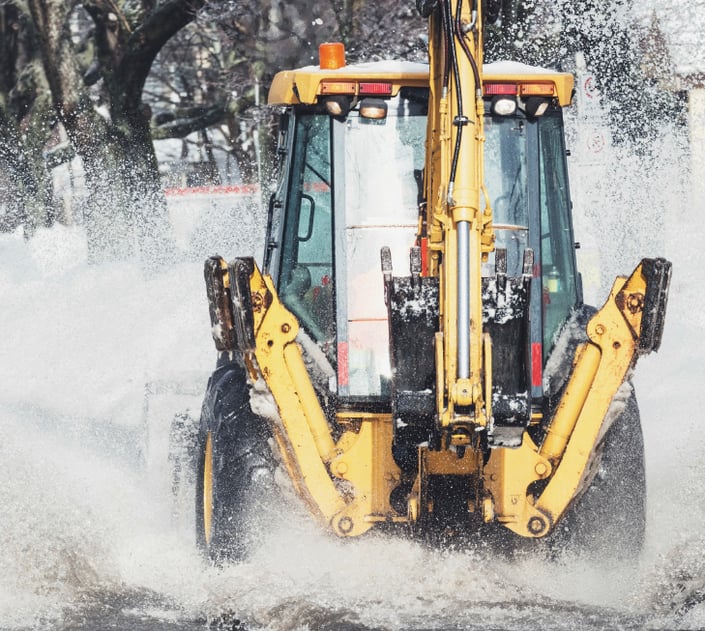 SAE tests fittings using the ASTM B117 salt spray test to measure how well parts resist corrosion. In order to conform to SAE specifications, tube fittings and adapters must endure the test environment for at least last 72 hours without showing any red rust. Parts that only have signs of white oxidation after this period still get a passing grade.
Parker's current plating used on steel tube fittings, adapters, and hose fittings go far beyond the SAE requirement. They last for 720 hours without signs or red rust—ten times the SAE requirement. Even so, Parker Hannifin announced another improvement to its standard plating. The new ToughShield (TS1000) plating lasts 1000 hours without red rust in the ASTM B117 test.
The price, torque values, coefficient of friction, pressure ratings, color and other specifications all remain the same. The only difference is increased corrosion resistance. Did I mention that the new plating does not cost any more money?
This will be a running change and Parker expects to ship the new TS1000 tube fittings and adapters in January. We hope that the hose fittings will get the new plating soon.
So why should you care about how long it takes for your fittings to rust? Because rust is not just about looks. Corrosion is a key concern in extreme marine, mining, industrial and mobile applications and many other markets. Corrosion causes both direct and indirect economic losses. Protecting fittings and adapters with durable, high-quality plating dramatically reduces the need for replacement.
Oxidized fittings and adapters:
Cause system contamination
Eventually leak
Are harder to work with
Accelerate corrosion of adjacent components
Eventually have to be replaced
The longer you can keep rust from occurring, the longer you can avoid all of these problems.
Stop Corrosion Before it Spreads

Corrosion is like a virus that infects your system. It migrates from component to component, often contributing to the need for earlier and more frequent repairs to adjacent fittings and mating components. In the example shown here, not only has the straight fitting corroded, but there is also strong evidence that the corrosion is migrating to the hydraulic hose and cylinder boss. This substantially increases replacement or repair costs.

TS1000 plating provides a proactive defense.
TS1000 substantially extends equipment life. It keeps fittings and adapters looking better and working longer. In neutral salt spray ASTM B117 tests conducted by accredited Miami Valley Materials Testing Center, Parker TS1000-plated tube fittings remained free of rust for up to 1,000 hours. This is a dramatic improvement over the SAE requirement of 72 hours. The independent tests also showed Parker fittings to outlast those of competitors.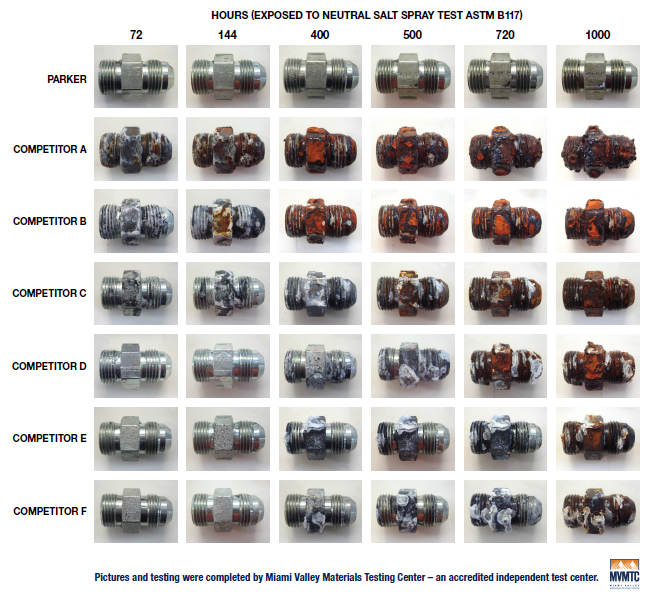 Published
Tue, Jan 05, 2016 @ 12:00 PM