NASON
Switches, Transducers & Cylinders
For nearly 70 years, Nason has been setting a new industry standard for customer-driven innovation. The Nason team is
passionate about getting it right for our customers, which is why MFCP partners with them.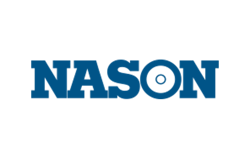 Long-Lasting Hydraulic & Pneumatic Parts, Switches & Transducers
Made in the USA
Nason is always willing to create exactly what you need. All products are manufactured in the USA precisely for your application, built to last, and designed to perform exactly as you intended. Count on Nason for quality automation parts: accurate, reliable switches, compact, space-efficient cylinders, and precise, state-of-the-art transducers.