When it comes to selecting food and beverage hoses, it's important to consider factors such as safety, durability, and efficiency. At Motion & Flow Control Products, the importance of choosing the right industrial hose for your application's needs is understood. With this, we offer an extensive selection of high-quality food and beverage hoses designed to meet industry standards and regulations.

One of the essential aspects to consider when selecting a food and beverage hose is the type of material it is made of. Our selection of food and beverage hoses are made from materials such as rubber, PVC, and polyurethane, which are rated to FDA, USDA, and 3-A standards. These materials are designed to handle a wide range of temperatures, pressures, and chemical exposure, making them ideal for processing applications for food and beverage.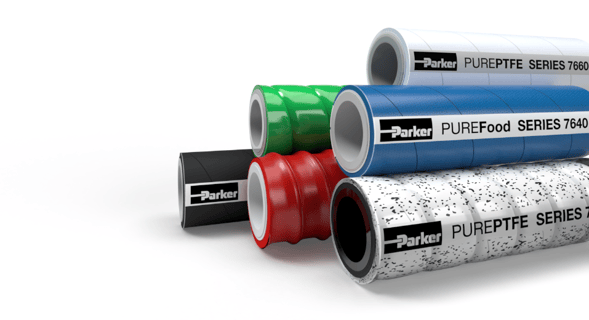 Another important factor to consider when selecting food and beverage hoses is flexibility -within our selection of hoses, we aim to provide quality products, this includes flexible, lightweight, and easy to handle hoses for your applications. Additionally, our hoses are designed to maintain their overall condition even in cold temperatures - ensuring that they can be used in a wide range of environments and applications.

Our selection of industrial hoses for the food and beverage industry ensure we can meet the specific needs of our customers! This range also allows for the hoses to be used for a variety of applications, including dairy, fruit juices, beer and wine, & more. It's easy to find the perfect hose for your needs with the range of sizes and configurations offered, and for special applications, custom hoses are also available! We also offer a range of accessories designed to help you get the most out of your hose; including fittings, clamps, and more, all designed to ensure that your hose operates as efficiently as it's designed to.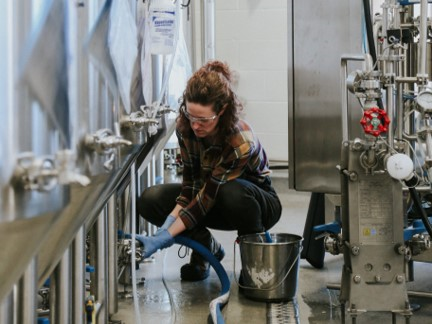 At MFCP, we understand that selecting the right food and beverage hose can be a challenge. That's why we offer our support to help you find the hose your application needs. If you need help selecting the right material or size, or you have questions about our selection of accessories, our team is here for you. The safety, efficiency, and productivity of your operations will always remain a key to success within your production process; and our extensive selection of high-quality hoses and accessories will aid in just that!

Parker Hannifin is a premier world-wide supplier of Industrial Hose for wide range of industrial applications. View more about MFCP's selection of Industrial Hoses for the Food & Beverage Industry.
Published
Mon, Jun 26, 2023 @ 09:27 AM