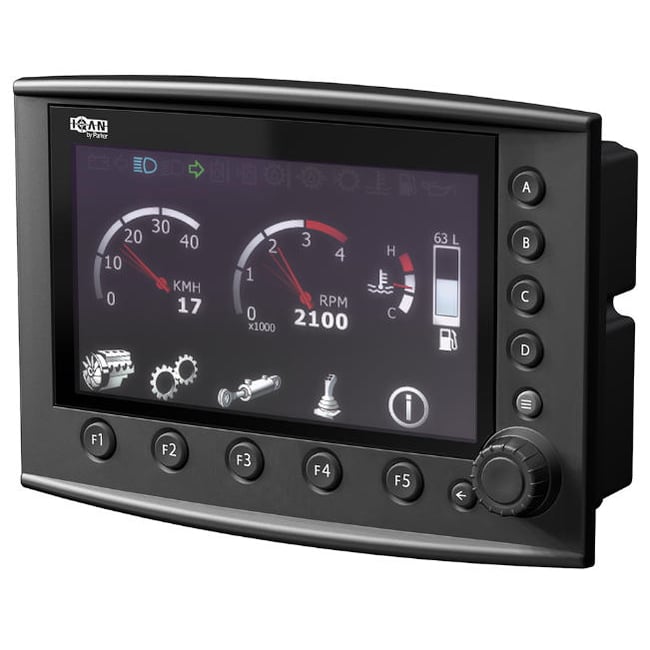 Parker's Electronic Motion and Controls Division announced last week that it is discontinuing its IQAN MD3 Display production. MFCP can only purchase IQAN MD3 displays for you until February 17th, 2023, so if you need more time to switch your design to IQAN MD4, stock up on the current version now. Parker set the last delivery date for MD3s to June 2025.
The main processor used in the production of MD3 (P/N TC1797-512F180EF-AC, produced by Infineon) has a last-time order date in March of 2023, and replacement options are not feasible due to component constraints. In addition, there is a shortage of the LCD driver (Epsom P/N S1D13A05F00A100).
Parker anticipates more components before July 2023. If you require additional units before July 2023, please contact us so we can determine availability and related costs.
Parker must receive all orders for future deliveries of the MD3 by February 17th, 2022, so contact us ASAP with your requirements. In addition, if you need additional lifetime buy units, please submit an order as soon as possible to assist Parker in procuring a sufficient supply of components.
Once they know the number of required units, they will finalize the last time buy of the main processor and source the remaining LCD drivers. As the components have been difficult to source, we will not know the final cost and available volumes until Parker orders the displays and drivers.
The following Parker IQAN products are affected by this announcement:
IQAN‐MD3-15 – P/N 20077793 & 2326-057
IQAN-MD3-18 – P/N 20085160
Please contact us if you need assistance converting to the MD4 or MD5 series displays.
Published
Tue, Jan 10, 2023 @ 11:14 AM