Supply Chain Challenges Force More Parker Product Changes
Written by
Rob Shelton
 | read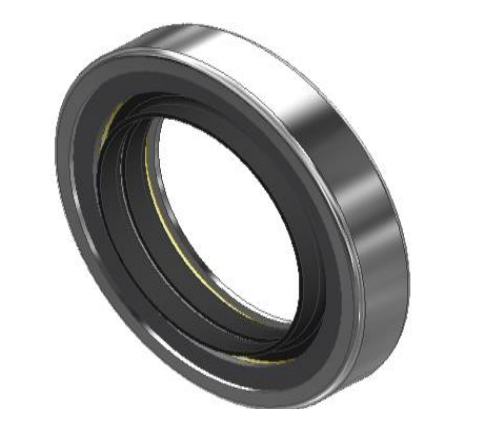 The supply chain is forcing manufacturers to look for alternative materials to use in production, and in some cases rationalization of their product lines. Recently, Parker's Fluid Connector Group announced several changes to its product line.
Alternative Jacket Material for HLB03
Parker's Parflex Division has approved an alternate polyurethane jacket material for the HLB03 hose to help with supply chain delays. The new resin is the same in form, fit, and function and will be introduced in the second quarter of 2023.
BU Series fittings for HLB03 Series Hose Discontinued
Effective immediately the Parflex division is discontinuing the BU series fittings used on the HLB03 hose. The suggested replacement is 51R series fittings with the 510D hose.
304 Stainless Steel Replacing 316 for SCW and SCB Series Hoses
To help mitigate delays/shortages caused by supply chain and logistics, Parflex will transition from the 316 Stainless Steel braid to a 304 Stainless Steel braid for the SCW and SCB hoses. The 304 SS braid material will not impact fit, form, or function and will be introduced as a running change starting in January 2023.
New Packaging for Some 95U/95UM Series Polyurethane Tubing
This change is only for reel size and does not affect the product. The new reels have a large diameter but the tubing quantity remains unchanged. The only product shipping on new reels is 1/8" OD, 5/32" OD, and 4mm OD polyurethane tubing. The tubing will start shipping on the new reels this month. This is a running change, so your orders may include tubing on both reel sizes.
Reel Dimension Chane:
| | | |
| --- | --- | --- |
| | OLD DIMENSION | NEW DIMENSION |
| Flange Diameter | 13.5 | 20.5 |
| Reel Width | 5 | 5.75 |
| Core Diameter | 8 | 12.25 |
| Arbor Hole Diameter | 1.5 | 3 |
| Shipping Box (L x W x H) | 15x15x6.5 | 21.5x21.5x7 |
NOTE: All dimensions are in inches
Affected Part Numbers:
95U-2-031-XXX-0500

95U-2.5-031-XXX-0500


95UM-4X.75-XXX-0500
Substitution of Lip Seal in Certain Parker Hydraulic Assemblies
Parker's MSG Division announced, that due to a global shortage of material, Parker is substituting the NBR material lip seal (Parker part number 391 2883 146) for the PTFE material lip seal (Parker part number 391 2883 094).
The substitute is covered under a deviation initially in effect from December 8, 2022, through February 28, 2023, and may be extended until the availability
of part number 391 2883 094 resumes. The deviation only applies to assemblies in which the customer application has been reviewed and approved by Parker Pump & Motor Division Product Engineering.
This also means that MFCP may need to substitute 391 2883 146 for 391 2883 094 until the 391 2883 094 is available from Parker.
NBR LIP SEAL




P/N 391 2883 094

SUBSTITUTE




P/N 391 2883 146


Metal Can
Nitrile Gaskets
PTFE Sealing Lips
100 PSI
Black NBR Can
Black NBR Sealing Lips
150 PSI
Published
Tue, Dec 27, 2022 @ 10:53 AM