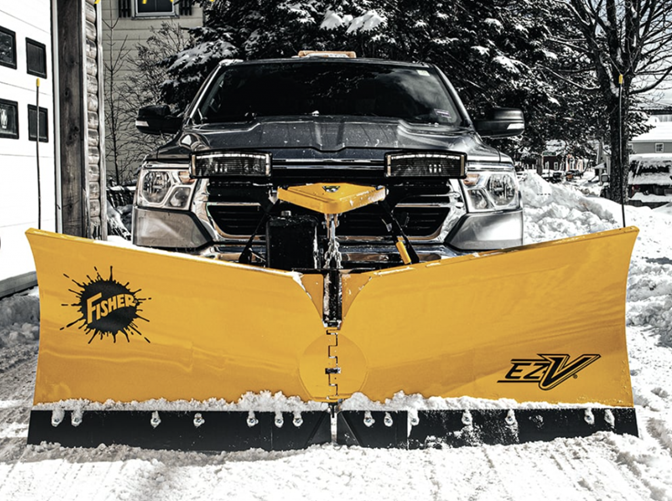 Autumn leaves may have just started to fall, but snowy days will be here before you know it. At Motion & Flow Control Products, inc., our team wants you to be prepared for early snowfall and wintry conditions right now. We're proud to carry Fisher snow plow products in Utah, where they're definitely (and sometimes desperately) needed. So take a journey with us to see how our snowplows can help you fight off snow and ice.
The Fisher Difference
For many decades, Fisher has grown into a national company from a high latitude in the great state of Maine. They understand snow and ice, so they design their products to withstand the harshest elements when winter strikes cold.
MFCP only partners with the very best in each industry. We continue to be thrilled with Fisher's products, and we want to share that fascination with you. Our inventory holds several snowplows in stock for your perusal. It's not just metal and connectors that make a snowplow a functional tool. The thought that goes into each design encourages the plow to work for many seasons.
Compare Models
Purchasing a snowplow is a big decision, so make it easier with a Fisher model comparison.
The Fisher HS snow plow is a smart tool to deal with this snowy world. It has a 6-foot 8-inch width that fits medium-duty trucks. So when you want a basic snowplow, choose this model to try out for the first time.

Opt for the Fisher HT series snowplow when you want a bit more strength. This snow plow boasts a 7-foot 6-inch width and 27-inch height.
Learning About Accessories
When a weather forecast turns snowy, it's always important to check your accessories for any damage. MFCP can discuss both snow plows and accessories to keep them running strong. Talk to us about these accessories, such as:
Mounting options
Cutting or drag edges
Plow extensions
Properly installed accessories will help the snowplow move safely and securely through any drift. Ask us about the latest accessories that might make your snow plow a better tool on the road. From mounts to hoses, these items are just as critical as the plowing surface itself.
Keeping up With Vehicle Maintenance
Here is a link to a great Blog from Napa about the importance of maintaining your vehicle used for plowing. Changing the oil, checking the brakes, and filling the tires to the proper pressure are just a few of the tasks necessary for safe snow removal with your vehicle.
Winter can put a lot of strain on any Fisher snowplow. By taking care of the vehicle, the snowplow should cut through the drift like butter. You don't want to end up with a malfunctioning vehicle while the snowplow is ready to work. Contact our Utah MFCP ParkerStore and let us help you with overall care so that your vehicle and snowplow work as a seamless unit.
Supporting Your Snow Plow Needs
We want you to be ready with Fisher snowplows that work like clockwork when cold temperatures set in. Purchase a snowplow from us, and we'll support you with warranty coverage and rapid service. Our team is full of great tips, including how to store the snowplow when spring arrives.
If you have a question about connecting the product to your vehicle, give us a call or bring it in. Our firsthand knowledge of Fisher's products will make you feel more confident about your purchase. Whether you bought the snowplow last week or several years ago, MFCP supports all of our customers.
Contact Motion & Flow Control Products today for all of your snowplow needs. Being ready for the next powerful storm will give you an advantage over any obstacles. Our team can help you get there.
Published
Tue, Oct 05, 2021 @ 12:21 PM