Beat the Weather Every Time With Fisher Snowplows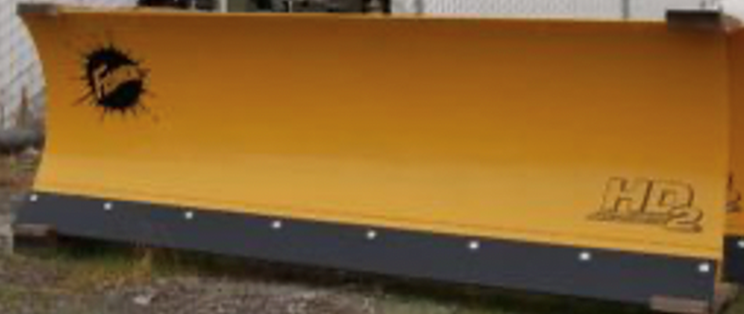 We're Fisher fans because they like what we like: quality products and unparalleled service. Fisher offers a huge range of snowplows, and each product line is solid, trusted, and innovative.
Reach out to our team to learn more about Fisher Snowplows, and never let the snow slow you down.
Snowplow Types: Straight Blades, V-Plows & More
The type of snowplow you need depends on your vehicle and how you're moving snow. Fisher offers straight blade plows specifically designed for half-ton, 4-wheel drive pickups and V-plows that give you the ability to plow in V, straight, or scoop mode.
Many blades come in different widths - the ExtremeV V-plow for example, is available in 7'6", 8'6" and 9'6" widths. The 7 1/2 footer is available in stainless steel only; other models also come in powder-coated steel.
On top of the classic straight blade plows and flexible V-plows, you can also choose from:
Winged Plow
Pusher Plow
Utv Plow
Skid-Steer Plow
Walk-Behind Plow

V-Plow flexibility
One of our favorite parts of the V-plows from Fisher are the double-acting cylinders. They allow you to lock the two wings of the V-plow together to create a straight blade - all you have to do is press a button. (This makes back dragging easy.)
Because we love all hydraulics, we're also big fans of the hydraulic systems Fisher uses to make sure you can plow snow fast. For example, the two-valve cartridges allow higher velocity oil flow than traditional three or four-way spool valves (resulting in much better responsiveness).
Pro-Tips: Do These Five Things Before You Plow
We're getting into snow season, and plows are starting to show up on the front of trucks. Before you plow, make sure you:
Check your truck battery
Check hydraulic fluid levels
Inspect the fasteners (use a torque wrench to correctly tightened nuts and bolts)
Adjust headlamps to make sure you have good visibility/alignment
Go through the hydraulic hoses, wiring, etc., and look for any visible deterioration

It's also a good idea to keep extra fittings, spare hoses, hydraulic fluid, and a safety kit in your plow vehicle.

Happy plowing!