Parker Pneumatics - Five Years of Performance - GUARANTEED!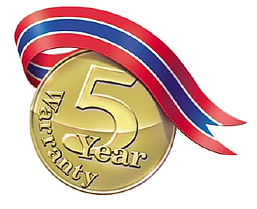 Parker Hannifin is the leading global supplier of pneumatic components and complete systems. Whether a single component is needed, or a complete pneumatic system solution, Motion & Flow Control Products, Inc.'s ParkerStores are your one-stop source.
With thousands of locations around the United States and the world, Parker is ready to be your pneumatic supplier. Parker's products are engineered and constructed to world-class standards. They are distributed through distributors such as Motion & Flow Control Products, Inc. Motion & Flow Control Products, Inc. provides product support, and excellent customer service to go along with the high quality pneumatic products that Parker produces. How would knowing the products will be trouble-free for 5 years make you feel?
When it comes to pneumatic products, Parker is the most recognized name in the pneumatics industry. With a combined 80 years of experience, Parker's market presence results in engineering and manufacturing expertise. Parker's extensive range of products allows unlimited solutions to your pneumatic challenges. The latest computer-aided-design (CAD) technology is used to ensure today's stringent demands for both quality and speedy delivery. Parker pneumatic products are ISO compliant. Parker continues to invest in research and development, manufacturing technology, and people who are dedicated to delivering innovative, precision manufactured products.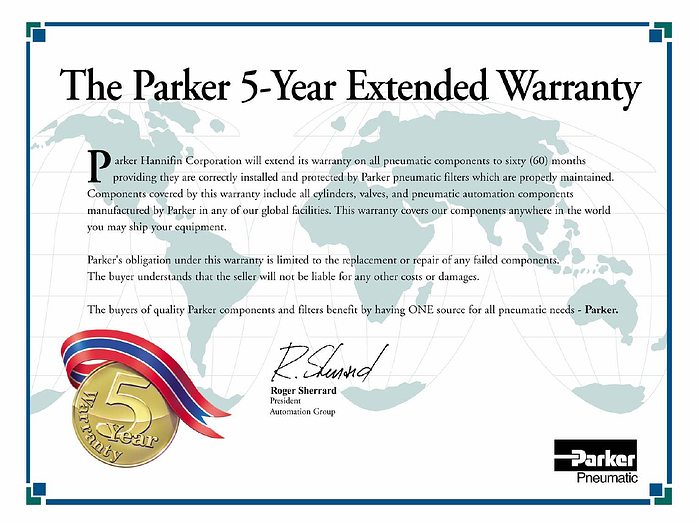 Parker offers one of the world's most extensive pneumatic product lines. The array of products include: control valves, filter-regulator-lubricators (FRL's), actuators, cylinders, pressure sensors, vacuum products and grippers. Your Parker pneumatic system will bring what you would expect: quality, system integrity, and worldwide support along with the help of your local Motion & Flow Control Products, Inc. associate. In addition, you will get simplified ordering and efficient shipping through Motion & Flow Control Products, Inc. Now, how will you be able to know that these products in your system will offer 5 years of performance? Parker will extend the standard limited warranty to 60 months when your system is properly installed and maintained with a Parker air preparation system. In other words the other components down the line (valves, cylinders, actuators, etc.) will be guaranteed for 5 years!
A 60 month extended warranty simply by installing a Parker air preparation system on your pneumatic system? That's confidence and backing that only Parker and Motion & Flow Control Products, Inc., can bring you. Five years of assurance that your Parker air preparation units will keep your pneumatic system operating efficiently, and help you save on costly component replacements!
Posted by Roger Winchell