It's one of any company's worst nightmares. A key component of your equipment has failed and production has halted. You determine that the part failed due to overheating or an unforeseen spike in pressure. Whatever the reason, your company loses revenue for as long as the downtime continues – not to mention the inevitable cost of repairs.
Many scenarios like this one can be prevented with the right monitoring equipment. The ability to take frequent readings of pressure, temperature and humidity can make all the difference when it comes to keeping your equipment running at top performance. Parker's SensoNODE™ advanced monitoring system provides immediate access to accurate readings of your most vital equipment's condition, allowing you to identify any potentially damaging changes before a failure occurs.




SensoNODE™

uses low-power sensors to monitor machinery's pressure, humidity and temperature. It transmits the data to your mobile device using Bluetooth® Smart technology and a free app for the iPhone and iPad. [Update, Feb. 2016: The SensoNODE app is now also available on Android devices.] This app gives the user real-time updates of conditions for equipment, along with trends and historic data from past readings.

Made from corrosion resistant materials, the

SensoNODE™

sensors can stand up to a variety of challenging environments and conditions. The sensors are designed specifically to satisfy the most common needs for equipment monitoring.

Features:

• For commonly used pressures with the

ranges of (0-150 psi, 0-3625 psi, 0-5800 psi)

• User definable measurement units (psi/bar)

for convenient and familiar data readings

• Ports: FNPT, MNPT, couplings (push-button,

sleeve operated, EMA3) to make plumbing and

connecting easier and faster

• Corrosion resistant materials for challenging

environments
Pressure sensors are available in a wide range of commonly used pressures, from 0-150 psi to 0-3625 and 0-5800 psi. Their FNPT and MNPT ports allow for quick and efficient plumbing and connecting.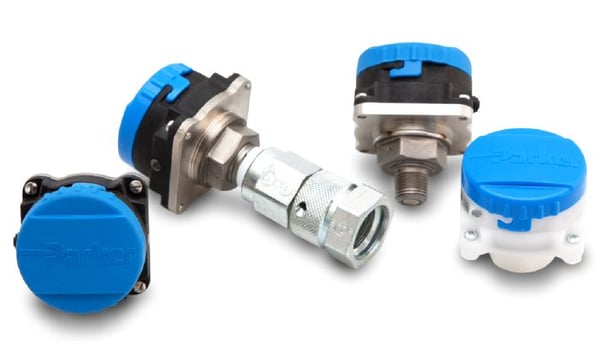 SensoNODE™

's in-line temperature sensors are available in a working pressure of 0-150 psi, with ¼" NPTF ports for easy connection. The sensors can handle an ambient temperature between -4˚ and 167˚ F and a fluid temperature range of 14 ˚ to 185˚ F.

SensoNODE™

's unique clamp design temperature sensors quickly attach to pipes and tubes for efficient temperature readings.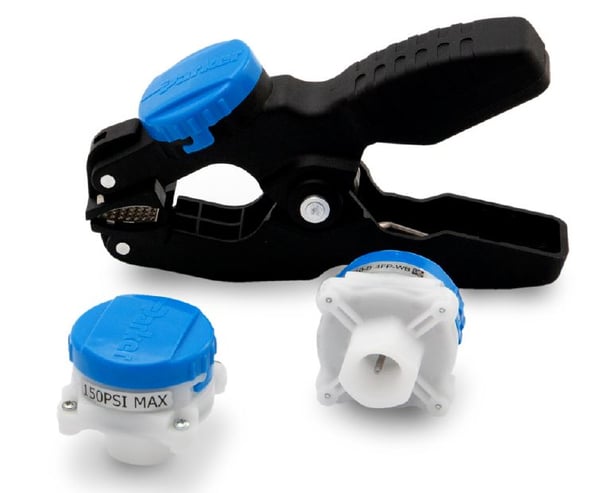 The

SensoNODE™

humidity sensors measure 0-100% relative humidity, ideal for ambient condition and inert compressed gas monitoring. With operating and ambient temperature ranges of -4 ˚ to 167 ˚ F, these rugged sensors can monitor your equipment's humidity levels in a wide variety of settings and applications.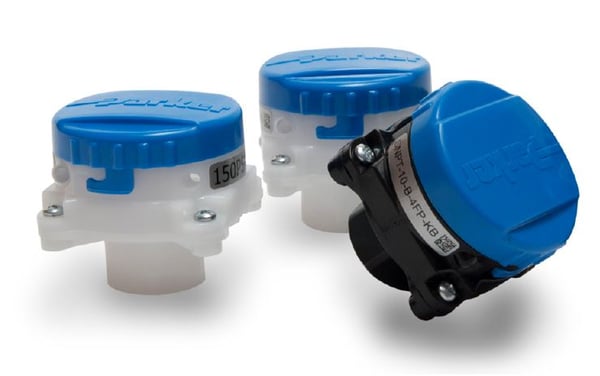 The

SensoNODE™

Bluetooth® app can be connected with up to five sensors at one time, giving the user on-demand access to the most sensitive equipment conditions. The app's easy to use interface allows quick review of current and past data, graphs trends and generates alerts when conditions reach unacceptable levels. Sensor data can be received via Bluetooth within a distance of 150 feet or less, given a clear line of sight.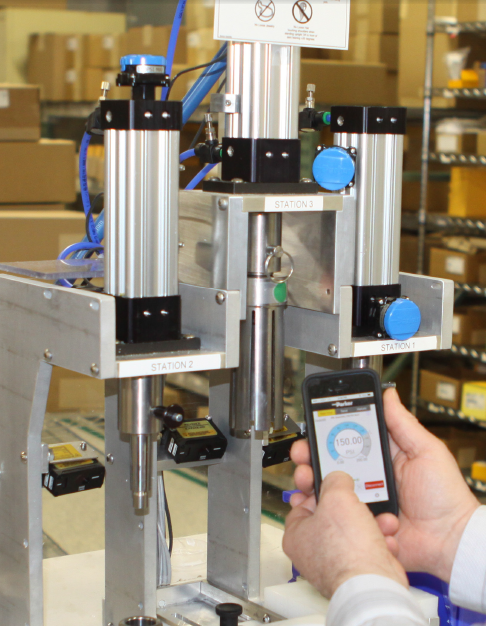 Don't let preventable downtime slow you down and cost your company money. By taking frequent readings of temperature, pressure and humidity, maintenance managers can uncover problems before they reach the critical point that causes equipment failure. The

SensoNODE™

system makes reviewing and tracking these conditions easy and efficient, helping to extend machine life and predict failures before they happen.